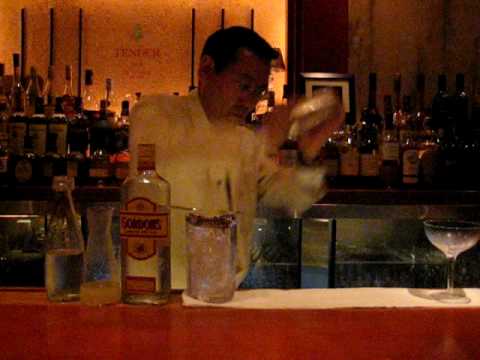 Over at Sloshed! they want to make sure that you get the perfect gift this Christmas and I can't help but agree with their choices. Please… get me some o' that.
Must be a slow news day over at The National Post 'cos they've got "a short etymology of inebriation" for y'all. Enjoy and employ whenever you feel like appearing excessively clever.
Brewdog from Scotland's got the strongest beer in the world!
As far as Chowhound's concerned, you've been making your punch all wrong.
And, despite my lack of a camera, I've got two very fine recipes to share with you!
First off is a drink I tossed off to a girl I was flirtin' with online. I've never tried it but she said she liked it and so I thought you folks might too. Honestly, it's never passed my lips but it sounds damned good to me and I'll buy you a drink myself if it's shit.
KAT O' NINE

1 oz rye
1 oz passion fruit juice
splash of Jager
splash of orange juice
Soda water
Fill a highball glass with ice and pour in the first four ingredients. Top up with soda and stir.
Next up is something I made while over at my boy's house. We were high and he had some interesting bits in his fridge for me to play with.
UNFRIENDLY STRANGER

1 oz sweet vermouth
1 oz Campari (I used this strange soda I'd never seen before but regular Campari would work just as well)
splash of brandy
lemon soda
Fill a highball glass with ice and pour in the first three ingredients. Top up with lemon soda and stir.
Enjoy! The second drink in particular takes some getting used to but it'll reward you in the end.
« How to decide which beer to order Should the Ontario government sell the LCBO? »